Façade installation work is making steady progress at Southbridge Condos at 701 South 19th Street in Graduate Hospital, South Philadelphia. Developed by Zatos Investments, the project which will entail six residential units within the four-story building.
The building will feature a stately and modern exterior comprised mostly of brick, which will rise four stories, reaching it highest point at the corner of the building where it slowly tapers off on each floor on another face of the structure. Light gray cladding will cover the structure where it is not clad in brick, adding a modern element to the design. Large windows with a slight industrial style will be situated throughout the exterior. A cornice will sit at the top of the building. Lighting at the ground floor will provide extra detail to the building.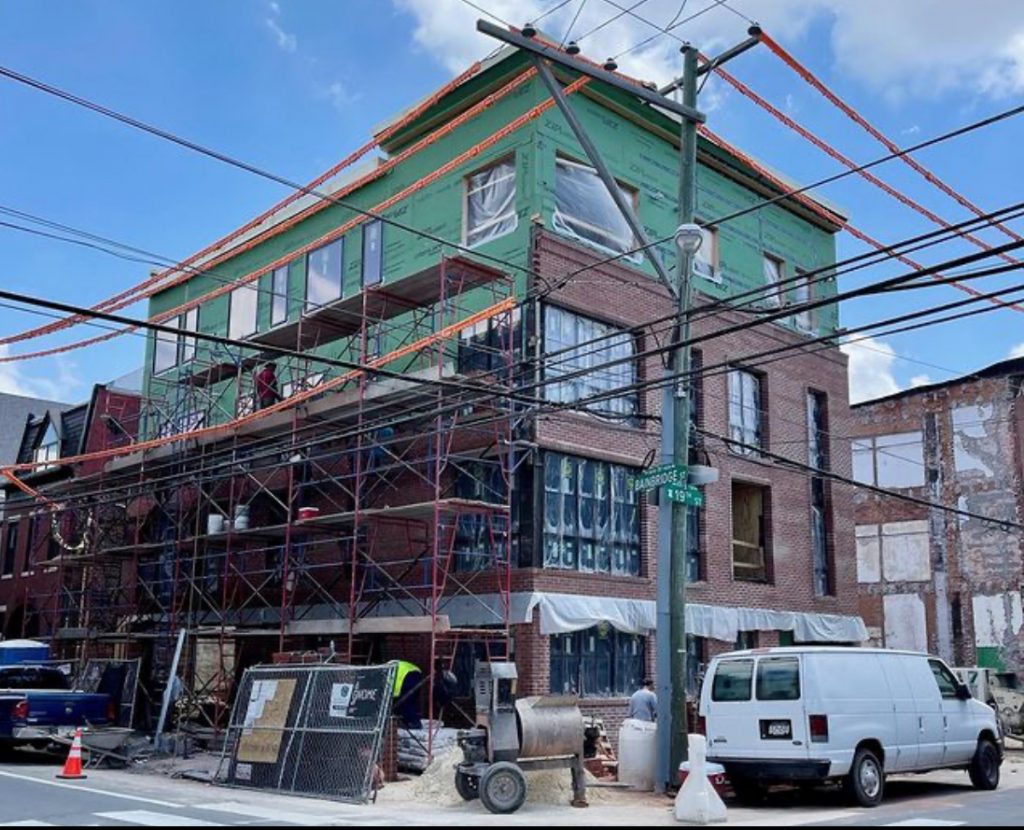 Current goes of 701 South 19th Street. Credit: Zatos Investments.
In a recent social media post, Zatos Investments shared an image of the development showing its progress. Most windows have been installed, with just a few more remaining on the fourth floor. Brick has now risen to the third floor providing a first glimpse at what the final product will look like. So far, the brickwork and windows have come out just as renderings depicted.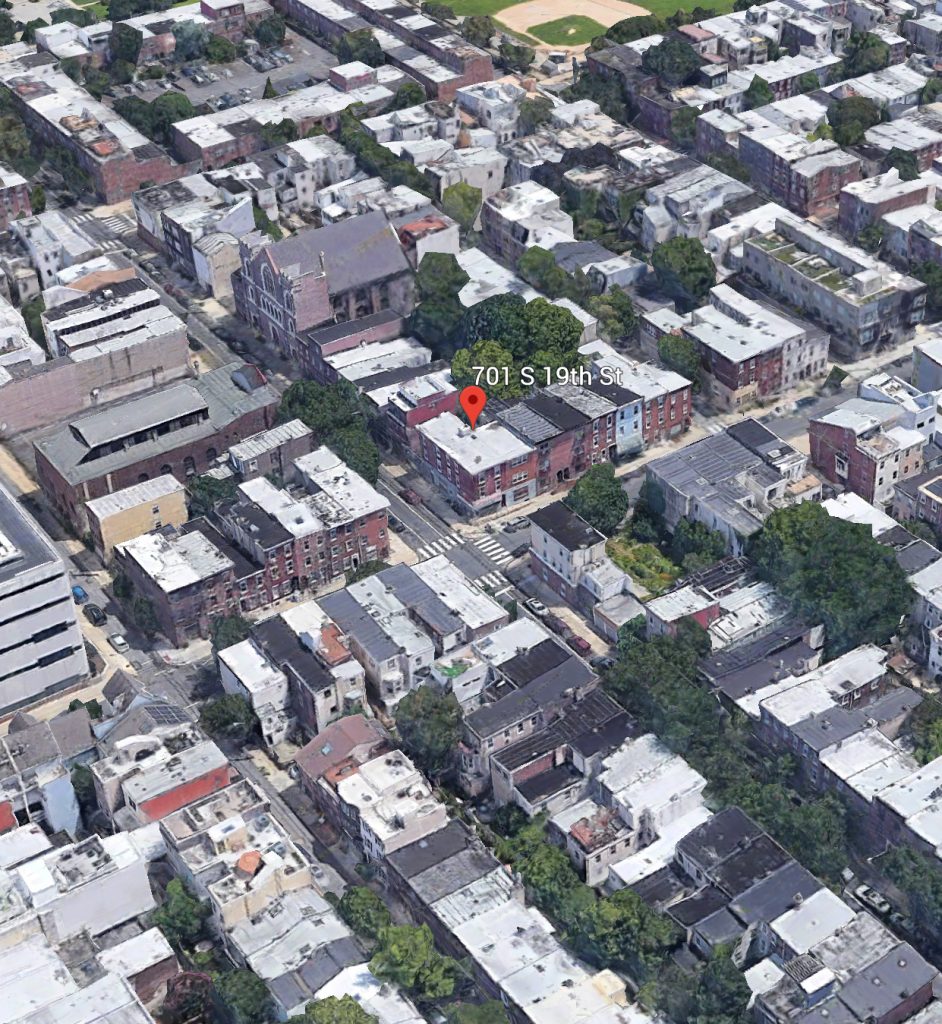 Aerial view of 701 South 19th Street. Credit: Zatos Investments.
The new building replaces a small row of homes that were not unattractive but held little architectural or historic value. Their demolition made way for a higher-density and a more attractive structure.
The building is the first of two phases in the Southbridge Condos development. The other structure will sit attached to the one currently under construction and will bring seven additional residential units to 705-07 South 19th Street, all luxury condos. This brings the total for the development to 13 residential units, a solid addition to a neighborhood that is experiencing a large increase in demand.
Completion is anticipated this summer.
Source:
Philly Yimby
https://phillyyimby.com/2021/07/facade-installation-continues-on-southbridge-condos-in-graduate-hospital.html