Structural framework has reached the pinnacle at Southbridge Phase Two, located at 701 South 19th Street in Graduate Hospital, South Philadelphia. The building rises four stories tall and holds seven condo units. Developed by Zatos Investments, the building stands next tp Southbridge Condos Phase One, which is bringing six residential units to the market, making for a combined 13 units between the two phases.
The building will feature an attractive, modern exterior, composed of brick and light gray cladding. Large windows allow for ample natural light to reach interiors, while balconies further enhance the design.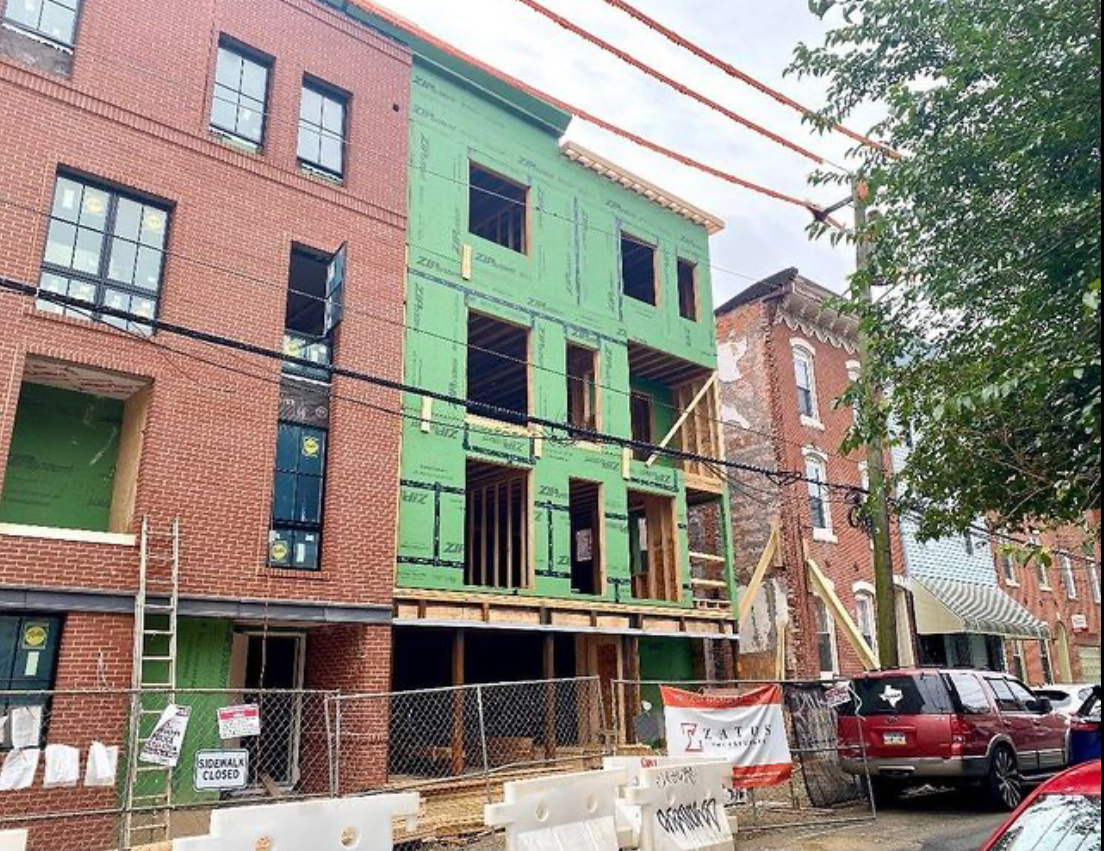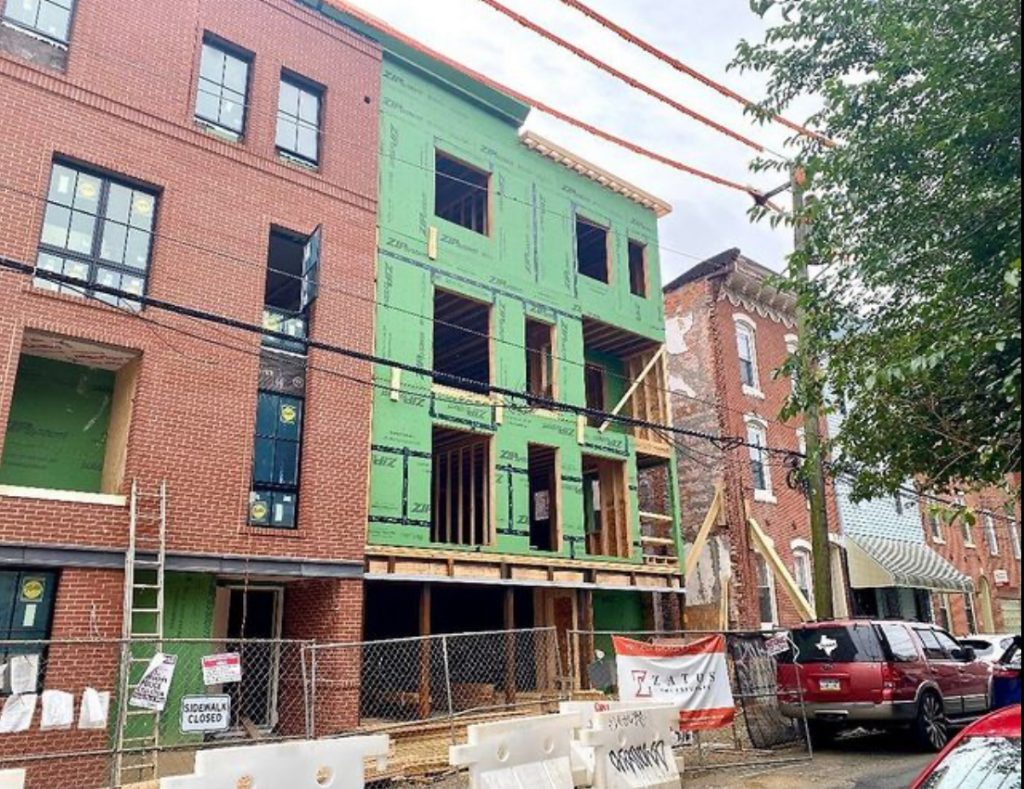 Current view of Southbridge Condos. Credit: Zatos Investments.
Zatos Investments recently shared a construction status image of the development. Framing work has reached the top of the structure, with the roof capping the building off at its four-story height that matches that of phase one. Windows are yet to be installed. Meanwhile, next door, a small glimpse of phase one's largely completed brick façade hints at what is to come for phase two.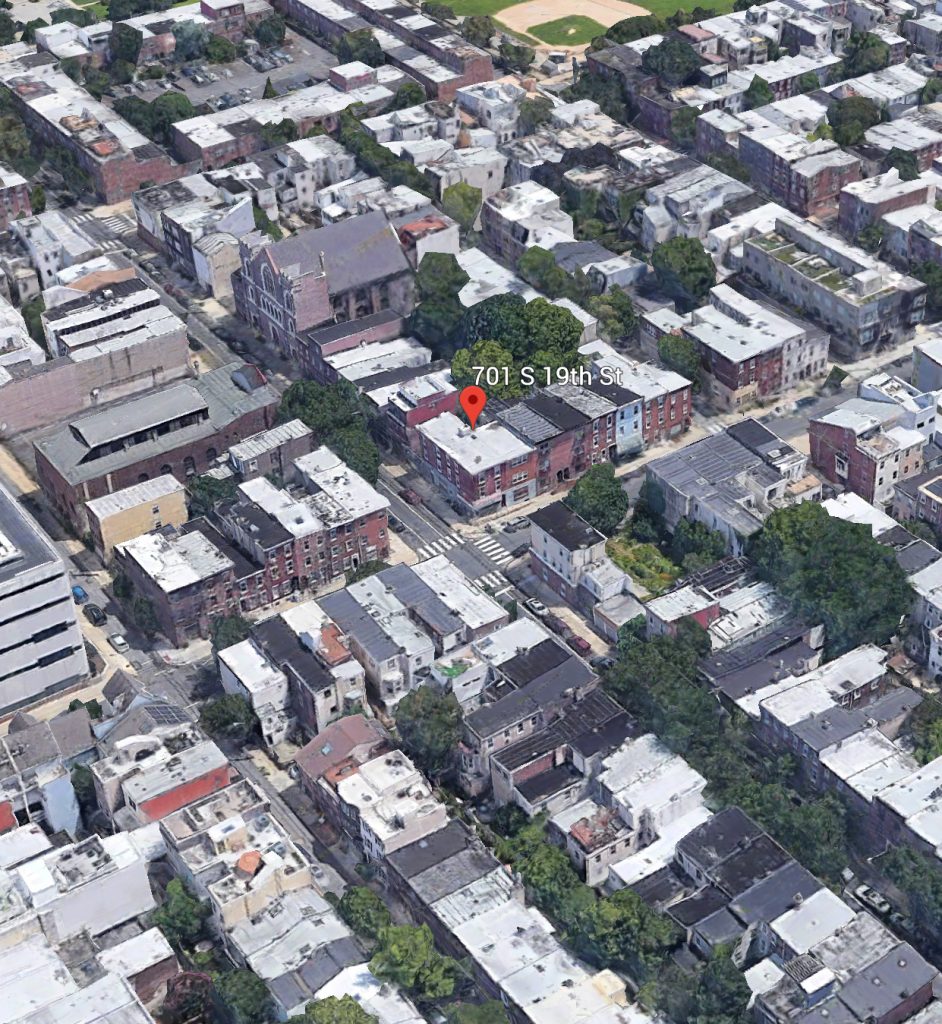 Former aerial view of 701 South 19th Street. Credit: Google.
The new pair of buildings are replacing a set of four rowhouses, which featured brick exteriors and stood three stories tall. Though not unattractive, the rowhouses contributed little to the neighborhood's architecture and history.
The buildings are brining a significant density increase, which will greatly benefit the neighborhood. The 13 new units will help support the nearby South Street commercial corridor and poise the neighborhood for further growth in the future.
Source:
Philadelphia Yimby
https://phillyyimby.com/2021/09/framework-topped-out-at-southbridge-condos-phase-two-in-graduate-hospital.html